IGS offers a range of sporting opportunities, representative pathways, external competitions and training sessions.
To see an extensive summary of the representative pathways for each of the sports offered at IGS see the link below.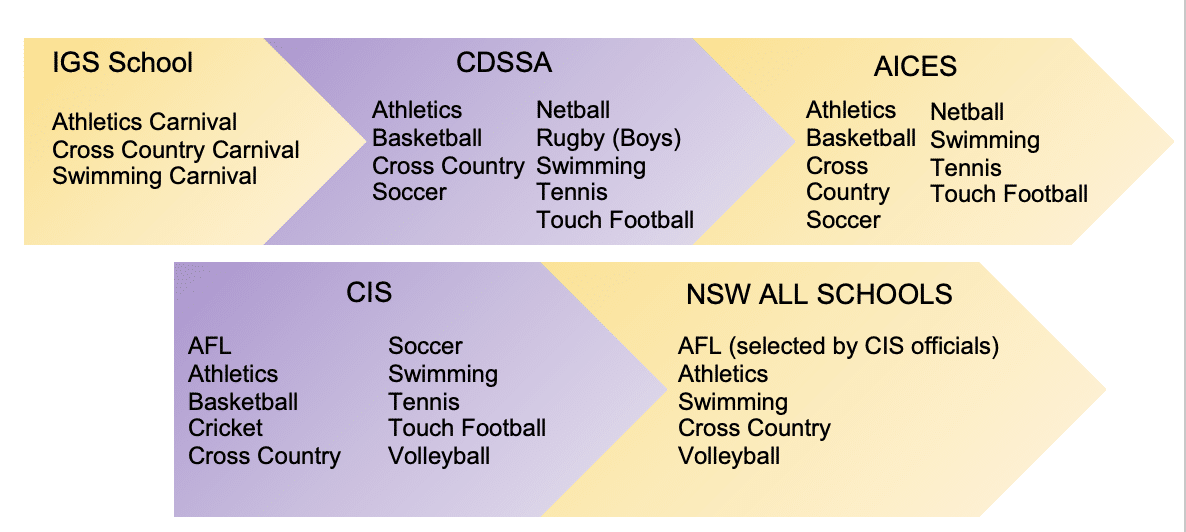 Students excelling in their sporting fields have the opportunity to represent the school at the various levels. Please note this is not the full list of sports offered at AICES and CIS, additional sporting opportunities can be found at the CIS and AICES website.
To view trial, gala, and championship dates view the 2023 IGS Sport Handbook here.